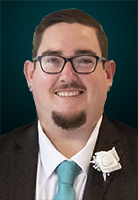 Hi i'm David,

I have a passion for Motorsport photography, and have been and capturing moments of action frozen in time for your enjoyment and indulging in this passion as both an amateur and professional photographer since 2005.

There is nothing quite like getting timing just right for peak action, the lighting just right for the landscape, keeping an eye on the background to incorporate something interesting into the photo or capturing the emotion with a great candid shot.

I have been published in Australia in Auto Action Magazine, Books and Newspapers and Internationally including Classic Bike magazine (UK), NZ Herald News Paper and more.

I currently work as part of the great team at MTR Images covering events locally in South East Queensland such as Motorcycle Trackdays, Car Club events, Race days and more.

Current Accreditation
Motorcycling Australia State Media Licence
AASA Media Accreditation
Australian Superbikes
ProMX

Previous Accreditation and Photographic experience
CAMS Bronze level
The Shannons Nationals
Australian Superbikes
FX Superbikes
QRDC
Cessnock Postie Bike GP
Bathurst International Motor Festival
Official Photographer for Small Wheel Sunday from 2012-2018 including for the 15 hour scooterthons and Supermoto Endurance races.
24 hours Le Minz at Xtreme Karting among others.


I have enjoyed shooting at some great tracks and events in Australia and New Zealand, including
Queensland Raceway
Lakeside & Lakeside DTC Supermoto and Rallycross
Surfers Paradise Street circuit
Mount Cotton Hill Climb
Morgan Park
Qld Supercross Championship
Maryborough Supermoto short track
Archerfield Speedway
Lockyer Valley Speedway
Toowoomba Speedway
Cessnock "Postie Bike GP"
Sydney Motorsport Park
Mount Panorama
Phillip Island
Ruapuna Raceway (NZ)
Timaru Levels raceway (NZ)