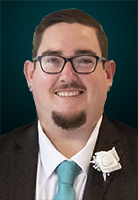 Hi i'm David,

I am a Queensland motorsport photographer, and have been and capturing moments of action frozen in time for your enjoyment and indulging in this passion as both an amateur and professional photographer since 2005.

There is nothing quite like getting timing just right for peak action, the lighting just right for the landscape, keeping an eye on the background to incorporate something interesting into the photo or capturing the emotion with a great candid shot.

I have been published in Australia in Auto Action Magazine, Books and Newspapers and Internationally including Classic Bike magazine (UK), NZ Herald News Paper and more.

I currently work as part of the great team at MTR Images covering events locally in South East Queensland such as Motorcycle Track days, Car Club events, Race days, Skid Pan, Drift days and more.